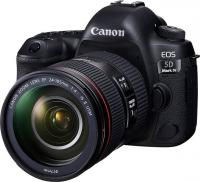 About This Club
Hints, Ideas, Discuss technical tips
What's new in this club

Canvas prints can be tricky, I ordered them and my came bit darker then original photos. (which were bright) They told me tits the conversion between the photos and their printer. Any dispute proved to be fruitless.

Looking for advice on printing and thoughs on a photo. What do you think canvas or paper thoughts on size. Is the photo worth printing. Getting server errors when trying to upload https://photos.app.goo.gl/KMm68rDon5DTfR8x5

How about while you are on your knees and taking a picture of your mutt German Shepard dog running toward you and doesn't stop? Now that is challenging.

It was while trying to take photos of the incoming tide washing over a piece of driftwood. I was sitting on the beach trying to get the timing as the tide hit and splashed over. Meanwhile the dog is right behind me and enthusiastically digging the hole as close to me as she can. As she digs the hole starts to collapse and I get that sinking feeling. Concentration is difficult trying not to laugh at what she is doing.

Try Shutter Priority setting to freeze action of the dog. (1/1600sec, but you can go much slower as well even 1/400s)

I often take my camera on my afternoon dog walk on the beach. She can add a special challenge when taking photos. While sitting on the beach to take photos she decided it would be fun to dig holes right behind me.

Love them! But many of my friends seem to have been traumatized by a certain old movie about "birds" 😂

They are interesting to watch and photograph. https://photos.app.goo.gl/cnBHuFY9RGFHJRKs9 https://photos.app.goo.gl/qStyEdULezRerGJA9

Found this one I made a few years ago when I was trying out closeups and macro photography. This was a favourite ♥️🦋

Took this one last week on my trip to Otways Region. Could only post low quality file 3.6mb, original one is 16.2 mb This is 1/3s exposure, with variable ND filter. The waterfall is Hopetoun Falls, it's my third attempt to get this one the way I want..., started photographing this waterfall in 2012?

Wow these are beautiful landscapes and I love how you captured the stream. You definitely have an eye for it and are very talented. Thanks for sharing. 💕

I'm still very new to photography, but here are some I took on a walk this Friday...

I just love getting closer to nature, animals, insects. Jehovah's creation is so beautiful. 💕

Yes this is true. Sometimes a blurry photo can capture a beautiful moment so we should just share our creations.

Do not worry about "technicalities" of photography, just enjoy experience that it brings. Today I was up at 5am for sunrise, and at this stage I do not worry what comes out from it, as I have "enjoyed experience immensely"

I am not a fan of my photos but will try to post more to motivate others. 😃💕

Thank you Patricia, I wish more members posted their photos. After all it is photography club.

I am new in the group and just want to start sharing some photos. I am my own worse critic when it comes to my photos but here goes……..some flower photos I made.

Always wonder if my photos are good enough or interesting enough tp share. https://img.gg/ZdNmDU3

Thanks for sharing, Brother Gregg. You have a great eye for composition. 👍 Sorry, put an extra g in your name.