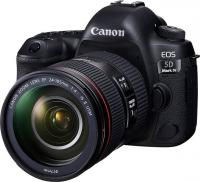 About This Club
Hints, Ideas, Discuss technical tips
What's new in this club

Thanks for sharing, Brother Gregg. You have a great eye for composition. 👍 Sorry, put an extra g in your name.

Around second part of November (Can't wait!) I will be going on photography tour of Otways National Park and surrounding coastal areas (hoping for nice sunset or sunrise shoots on the coast) I will be in the area for 3-4 days. https://www.parks.vic.gov.au/places-to-see/parks/great-otway-national-park?utm_source=google&utm_medium=maps&utm_campaign=GMB-2020

Really enjoyed the workshop and learned a motion blur for a bit.lot. Going to work on motion blur for a bit till I get it right. Was also amazed at just how much information modern cameras give you. Also got a new camera strap a peak design slide. Camera sits more comfortably on your hip. The grey one has better materials.

In the past I have attended workshop with Australian photographer Ken Duncan. https://www.kenduncan.com/ It was fun. For me photography is lees technical (Of course we need to know basics, and sometimes bit more) but just being in the "company" of creation is sufficient to me. I am planning (I hope) to increase my skills, and produce better results, which is not always easy as I love rainforests, and the lighting is often problematic, too much sun and contrasts destroy the feel, so I will try to target more (bright) overcast weather...or even misty weather. I like conditions like this below (credit to Ken D) https://www.kenduncan.com/product/misty-morning-strzelecki-ranges-vic-vx93/

Main ones are confidence and practice. Student numbers are limited so there will be one to one instruction from a professional photographer. Also it is a mental health day

What do you want to learn Richard? I use Canon 6D mark 2 and Fujifilm X S10 If I can help in anyway please let me know. I am currently preparing for photo-shoots of rainforests & waterfalls here in Victoria. (Once we come out from lockdown ) Richard I highly recommend Adobe Lightroom for correcting and editing of your photos, it's fantastic.

finally get to go after last one postponed. 9.00am - Meet at Photospace, 1st floor, 37 Courtenay Place 9.15 am - Exposure and shooting in manual mode 10.30 am - Morning tea 11:00 am- Camera Settings, Lenses and Focus 1:00 pm - Lunch break 1:30 pm - Photography around Pukeahu War Memorial 3:30 pm- Image review session at Photospace 5:00 pm - Workshop finishes 5:00 pm - Workshop finishes

I have recently deviated from Canon slightly due to a need of 4K video and in-body stabilization. After research I have decided for Fujifilm X S10 (Still have Canon as a primary photography camera though) And then, I discovered Fuji has what they call fim simulations, never used them. Is anybody here with Fuji system? How do you use (in what situations?) film simulations? Any tips? Neve ever used Fuji cameras before. Any discussion and advice appreciated.

I use this pistol grip for recording conventions and assemblies in the past. The thread adapter even works on my Manfrotto mono pod.

I got some better results from tiny travel camera Sony RX100 version 1, then Canon 80D - I am bit shocked that tiny camera like that performs so well. I gave Sony RX100 to someone as a gift, but have a feeling that soon will get another Sony camera ..maybe 6000- series Anyone here shooting on 6000 - series with APS-C sensor? Thinking of ditching big gear set up for travel photography.

(ProDad company) just offered me the software for $229 Aussie dollars .. the lowest price I ever seen on the internet. I think I am going to buy it... (Full price $299 US, I have seen third party re-seller BH Photo for $189 US) https://www.prodad.com/Video-Stabilization-for-Professionals/Mercalli-V4-SAL-Windows-29795,l-us.html#buy What you think?

Wow, how pleasant the covers look on those DVD's! This is what I describe job well done.... Looks like you have a lot of experience in this field ...I am "newcomer" in comparison. What i meant with USB's is, that I would store the material permanently on 2 separate hard drives, and use USB as "play from" option only. But I like the look of your creation better... much better..

For 4k video USB is the only option for the time being. DVD or Blu-ray is a cheaper way to go if you need copies for friends or family but I also use USB for archive as DVD's and Blu-ray last only so long. My son is 27 and some of the DVD's I made when he was very young have problems playing now. At least one of them is so bad I cannot even rip the Video_TS file to remake it. Online cloud service is undependable too as one never knows how long they will be in business. USB has to be Formatted for Video otherwise there is a file size restriction but that is easy to do, remembering to do it is the problem. A cheap USB is not so good for archiving videos as they only last so long also. The biggest mistake one can make with DVD or Blu-ray is to get the printable stick on labels. Buy printable disc and print directly to the disc. I use a Cheap Cannon TS9120 for that. The stick on labels will permanently warp a disc over a short period of time. Examples of printable disc:

I video scenery, gardening and vacations. I don't put a lot on the Internet but I do burn DVD's and Blu-ray disc. In addition I put on DVD the monthly broadcast, Gilead graduation and RC Videos for those who have no other way of watching. For copies I use ImageBurn, a free program that does a superb job with a verify feature that insures the copies are an exact copy for the BD or VIDEO_TS Folder files. Well over 100 disc a year.

Mostly travel and family stuff, and I am known for "shaky effect" in the videos that I have natural talent to produce LOL

I have recently purchased a Sony FDR X3000, has mechanical stabilisation built in. Probably a totally different kind of thing to what you use. What kind of filming do you do?

You might give Pinnacle Studio another shot. The way the program works is that they upgrade every year by adding new things and improving others. It takes them most of a year and at least 3 Patches to get everything working as it should. So Version 22U is for the most part as good as it will ever get. If you can find it, buy that one for around $60, configure it to your computer and then next summer when all the patch's come out and version 24U is about to be released buy version 23U. This is the way most all Video platforms work. It goes on the market and the users find the bugs and they are fixed within a year. The purpose for this is because of the vast variety of systems. There are different graphics card in different Windows Systems and that creates problems. I have a NVIDA graphics card and in the Control Panel I have to turn if off CUDA in PSU all versions for it to work properly. Others have INTEL or AMD. Some Systems run the Program with those turned on and some don't. There are other settings that need configured also and it is easy to do. For example in the Control Panel I select Balanced for preview. It is a lower quality preview but the setting prevents crashes a lot of the time. PS 23U works great on my system but at some point the program upgrades will not work on a Window 7 machine just as ver 23 will not work on Windows XP. Even though I have 16 GB of Ram I have to restart the computer often to finish complex videos. Having different file formats and sizes on the same timeline also creates problems. I use a Cannon Vixia G10 for Mts HD video and a Panasonic dc-fz80 for 4-k video. Most camera stabilizer do not do much and can be a problem if using a tripod. If windy it very difficult to get a stable stationary shot even with a tripod. Mercalli fixes a lot of troublesome video.

Also ..just thinking right now of investing into Sony a6600 or lower a6500 as a secondary camera (B camera) Why? IBIS (in body stabilization) But the question is -- Is the IBIS good enough o stabilize the video? Or is it just another marketing "shout" ? If anyone can give me advice, that would be great.

Need to stick with Windows ...for now. Took the Director Suite 365 subscription, learning the program - playing with color grading a bit..(it has tons of presets!) https://www.cyberlink.com/index_en_US.html So far I don't mind the program - need to progress from basic skills!

There is nothing else so powerful on the market and the results are amazing once you get the hang of it. Make sure that it will work with Apple Computer if your going that route. Watch as many of the Tuts as you can find, they are really helpful. Before long you will have an easy 5,000 to 8,000 in your video editing system or quit while your ahead.