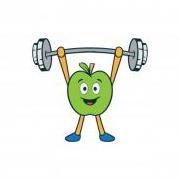 About This Club
Exercises, Diet, Fitness Goals, Healthy Eating
---
What's new in this club

valflame

joined the club

She could probably just "Check In" from her car in the parking lot, but at least this way she got her exercise for the day, lol

There is a woman in the gym I go to who always spends her time just sitting on a sofa with a cup of coffee typing on her mobile phone….I guess she´s posting "At the gym" on her Facebook account - before she finishes her coffee and leaves.

coony77

joined the club

They won't believe you when you tell them it was free indefinitely..

Dove

joined the club

How do I join? I'm on a LapTop.

Brenda

joined the club

This is me... To post in this club, I had to join in the browser view, then return via my app. Just Older [emoji856]

TonyWenz

joined the club

I just wanted to be able to tell my friends that I have joined a fitness club...