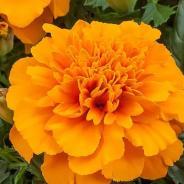 About This Club
Growing Together 😉
What's new in this club

This is before we started to do some trimming taken 24th May 2022. Then over the June long weekend, we did some pruning and then got our second frost when this photo was taken.

I have used bathtubs as massive planting boxes. I make a box for the bathtub to sit in them, and I even installed caster wheels so you can move it about if it is on a concrete or paved area.

Our backyard back in Jan-2021, and it has been green ever since. with this lingering La-Nina.

I was surprised that every ear of corn was excellent! Wife and I invited our fsg over to eat and have some margaritas and association outside on patio (all are vaccinated). It was excellent. Even for left overs that wasn't eaten up yesterday.

1st crop of corn this year that was shared with some friends of my field service group. Picked off the stalk yesterday. Surprisingly, it was all good. Thank Jehovah.

One year later our 2021 garden. Growing very quickly so far. The rows on the far left have to be replanted. Something small ate the tops off of the snow pea pods. Far right had a small Asparagus harvest. Should be a good harvest of them next year. The cherry tomatoes are already flowering. How is everyone else's gardens this year?

The weather swings around so crazily!! I bet it was great to feel the sun.. my motivation will return as soon as I set this first seeds in the propagator

As soon as the sun shines I am sure you will get out there. I spent our last ice storm huddled in my bed but today I was out in the sun without a jacket!

I'm trying to find the motivation!! The weather here is just grey and miserable but the seed planting clock is now ticking 🙈

Blueberry buds survived the freeze! Pulled the tarp off, cleared all the pine needle packing and they still looking good! Will check the spinach, brussels sprouts, romaine lettuce, onions and garlic this evening when I get off work.

Planted my snow peas outside today. And I'm trying another round of winter sowing. The cilantro I put out a month ago and it is sprouting! Considering all the cold and ice we've had I consider that a success.

Yes it's still December... But I'm planting my Sweet Peas in the propagator this week so it's officially started 🤣

Thanks Cheryl I find them easier to grow than the likes of carrots, I've had awful germination problems this year

I really wish I could grow brassicas, they're beautiful

Savoy cabbage and Romanesco for dinner tonight... some of my favourites. All organic no dig.

No back breaking involved.. I'm no dig, I never ever till the ground 😆

I want a tunnel like Annie's!

Wow! Looks like a lot of back-breaking work. But those delicious, nutritious, fresh veggies are soooooo worth it!

Inside the tunnel today, continual pickings of lettuce and Pak Choi also the cabbage is nearly ready... most of the cabbage and spring cabbage are outside under fine mesh of they're over wintering. The tunnel is one of the worse for flea beetle

I hope that next year will be much better for you Norma x

It was personally a difficult year for me. I am looking forward to 2021 garden.

Its a winter garden to be sure. Leeks, lettuce, collards are out there. I'm still pulling that dang orange iris looking plant out, its everywhere. Harvested 2 real nice zucchini out of the green house. I've had problems with white moth, viscous thing, that's why I won't grow many brassicas. I'm just happy to have the collards that I have.

We're at the end of the year... How has your garden been this year? I've had just awful flea beetle eating most things I've planted, so I've just treated the soil with a herbal liquid preparation that seems to be working

Sorry, but I think this is just beautiful, all that clear soil. Then again I've had WEEDS! So the tool has proven its self. Going to plant winter spinach and leeks in the empty spaces. And more winter lettuce.