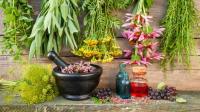 About This Club
Sharing what works for you, please be careful to not prescribe for others.
What's new in this club

i am researching TRE. it is a method to release emotions that may be lurking undetected beneath the surface of the mind. Is anyone familiar with it?? what is your take???

Would you mind sharing what you did? You can also share it via PM if preferred. Wow! That's interesting!! Great to hear!

Hi Vern, Thanks for the suggestions on Work Out pain I will make note of them. Actually as an update: I got a suggestion via private msg and tried it. I was back to normal in about 1 week.

more rest.... sleep time.... depression is such a vast topic... so many angles to it.... but like your brain needing sleep when its damaged physically. the heart being made of some of the same tissue. needs rest aswell when its harmed. as to the different harms... many angles. don't harm it in ways you can control. don't forget prayer.... the things you can't control or do..... Jehovah may do things as in secret based on your prayers... and if you feel onworthy ask that he use someone else prayer for you... He's a father.. he can decide to do anything he wants in a good way for anyone at any time.... as in secret.... also thank Jehovah as in secret.... he may not miracle faith heal... but i garantee he will do something to help make whatever endurable.... as far as death if its medical... well we have the resurrection. being you have a record of service.. you have a resurrection to life.

owe.... best plant source for sodium.... try celery. obviously organic. don't trust bitter conventional celery for herbicide/pesticide.

muscle pain from work outs? warm down pure Epsom salt tub soak time protein- animal if not vegan try peppermint essential oil

Aveeno and Oil of Olay are the only two brands that seem to work with my skin type. I'm always open to considering something new. A lot of the girls I work with have gotten into botox. I feel like that's cheating. lol

I'm seeing so many people talking about being stressed out, depressed, having anxiety, etc. I have found when going through stressful situations and feeling depressed that the following supplements and tips help ease the load. I had 1 daughter using straight ashwagandha back in 2019. Her mood/depressive state improved tremendously however she couldn't sleep at night so I had her take it early in the morning but it still affected her sleep. Then I changed her to the "Joy" blend mentioned below and it worked much better. I noticed that the amount of Ashwagandha in the Joy blend is not that much. I have read some people say straight Ashwagandha makes them sleep well and others say it affects their sleep. I think it depends on dosage. For my daughter, the difference between when she takes the Joy blend and doesn't is night and day. 1. Ashwagandha: (notice dosage on brand of choice. I started daughter on 500mg and it was too much. switched her to the Joy blend below) 2. Organic India Joy: https://www.amazon.com/Organic-India-Joy-Ashwaganda-Vitality/dp/B003PGAO6Q/ref=sr_1_7?crid=2QVMB73KGY5S I'm not a doctor and am not prescribing anything just sharing this for informational purposes only (do your own research). Consult your doctor especially if you are on traditional medications of any kind. Supplements shouldn't be taken at the same time as traditional medications and it's best to have a 3 hr window between taking meds and supplements. 3.) Cut back or eliminate caffeine it can affect the mood especially if you are caffeine sensative. If you must drink it then try "decaf". https://www.ncbi.nlm.nih.gov/pmc/articles/PMC4826990/ 4.) Cut back of eliminate sugar it can cause people to feel depressed: https://www.medicalnewstoday.com/articles/sugar-and-depression

Dr. John Christopher also felt the same about his herbal knowledge, yet we know the herbs work without any mystical reason but on their own qualities. The bach remedies come from plants, as well as many homeopathic remedies that are accused of being placebo. I think the mistake was giving mystical sources the credit for why they worked instead of God creating them with these abilities to heal.

I've heard good reports directly from some individuals who swear by RR. I personally have found 5htp, tryptophan, and fishoil supplements to be beneficial beyond words for my anxiety levels.

I also found turmeric extremely helpful when I had Covid. Completely eliminated my muscle aches and gave me the energy I needed to function again.

I swear by fish oil supplements due to the MANY health benefits I've seen since starting them over 10 years ago.

Proper hydration and enough mineral rich salt was a miracle for my fibro myalgia. Chondromalacia patella (knee pain) and bone on bone vertabrae and collapsed(withered) discs were benefitted by this practice as well, dementia from too much water was quickly improved by adding enough mineral rich salt to my diet. Even refined salt with H2o will help/work in the short term, or emergency use but is not as natural a choice. I use the cheaper RealSalt product as a clean source from ancient salt layers now being mined. Still using it about 15 yrs now! I learned this from a great Dr who wrote "The Body's Many Cries for Water" ~ WaterCure | The Miracles of Water to Cure Diseases. "You're not sick; you're thirsty. Don't treat thirst with medication." Dr. F. Batmanghelidj. This was a life changer and just the experiment of adding BACK sodium was a BIG part of removing 15 yrs of chronic pain in a matter of weeks. So obvious a change I was know as the water/salt sister for a while. *Also if you tend to have chronic pain consider giving up wheat products, gluten and mill processed grains for a month. The acidic residue makes calcium sufaces soften and swell causing pain.

For Headaches, migraine, fuzzy head; or sleep issues (and hypertension): You need two high strength magnets. and a headband (or hat that has wee turnup / band that you could fit the magnets into….regular wooly hat does the job.) Place one each side of your temples. Make sure the magnets are opposite polarity. What I mean is if you are holding the pair, gently slide them flat beside each other -now you've separated them, and it's clear one has negative polarity and the other is positive. mine have leather wrapped with red on one side black on other but doubt you'll have the clear marking. you don't Want them pushing each other away is what I mean. leave on your hat/ head at least 30 minutes or longer if it's helping. Consider moving them to the front if it's a stress head. Again side by side above your eyes. Or also at the back of your head of the pain is there again side by side. + / - oh. And drink water. Hydration is important for the adjustment of PH.

The Codex Alimentarius, or "Food Code", is a collection of international standards, guidelines and codes of practice to protect the health of consumers ... it sounds good but it protects the "business end" as much as the uneducated consumer. There is a grey area of those who have access to family, regional remedies and this means you need a network you trust. For some years as Codex became established you could go to Dr Google to learn, find great research and support but NOW it is pretty tightly in place and even most search engines have succumbed to the business control that has settled on the earth and "finding" reliable info is difficult without help. Just simple stories can be great for learning things... I learned from a teacher in Canada who works with Native People in his area and he mentioned that they used IVY for colds... So in 10 yrs you are only the second that I heard who is aware of it in a therapeutic way... but at least this product is available still! I know a Native sister from the NW United States who is a generation separated from their traditions( tribal groups can have different practices too) and she wasn't aware of Ivy as a remedy. Thyme is a powerful plant/oil... anti-microbial, soothing in small amounts as in vapors and honey mixes. Thx for that source!

You might enjoy kicking this around.... I have dabbled many years (50!!) starting with homeopathic remedies for bee/bug irritation/itching/reactions, as a young mom the homeopathic for teething pain but as an aging woman (and a seriously medically damaged person) I have given up on the corrupt system that says "come, come to us" BUT we will only practice management not healing... With homeopathy there often is the possibility of healing... But alas, the Devil is in the details, even with homeopathy there is a type of politics if you get caught up in discussing "the correct way" as opposed to what has worked for others and can work for you. I jumped into classes for my medical needs And it has made aging "more doable", helped me repair internal systems that were impaired from previous medications, calmed me in emotional crisis and helped even in dramatic ways (now that I have some skill and a support team). Here are pictures of what can be done with homeopathy... 1st picture found unconscious on a bridge in biking area with a concussion, small brain bleed, 4 broken facial bones/1 sinus fracture/20 plus stitches and the 2nd picture 12 days later. And he is 72!

I brew up a brilliant mix of olive leaves, comfrey and thyme, all out of my garden, for lung problems.

Hi Anniebea great topic especially these days! I am a Biomagnetic pair therapist, and am interested in wholesome natural alternatives too. Am thinking about learning more on nutrition / herbalism. Since I discovered how good herbal teas and vitamins are for us, (like actually personally as a family for real). Pine needle tea, dandelion tea, echinacea, cats claw, grapefruit seed extract, colloidal silver, hawthorn, and much more! Have you learnt anything really good recently!? Or any relevant new tips?

Thanks so much for the information! I started having tinnitus about 15 years ago after getting a tetanus shot. I've heard a little about the use of magnets and definitely will check into this. Thanks again sister!

They would need to be at least 1000 Gauss to have any real effect on the human body. (Thus I don't really buy into those wee magnet bracelets etc although I would never dream of saying they don't work because if you think they do then that's halfway to a solution!) I get mine from Spain covered in leather, but I'm sure you can pick them up at hardware shop or online, I try and use natural ferrous magnets but man-made neodymium works aswell.

Can you please define strong magnet? How do I know what is a strong vs. Weak magnet. I mean, j have magnets on my fridge that my granddaughter cannot pull off, but she's 1. How do I determine polarity? They all stick to the fridge.