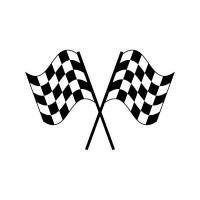 About This Club
A place to discuss motor sports. If it has a motor and races, this is the place to talk about it.
What's new in this club

Hello, Currently, myself and 2 other brothers that I know personally get together on Friday evenings at 6:00 pm EST and race in various cars at various tracks online in my private Discord server in the racing simulation Asseto Corsa. We're looking for more brothers to come and join us for some very fun and not too serious online racing. If you're interested in learning more about our league, please send me a private message. Thanks. Roger

F1 is my favourite motor sport. The engineering behind such a wondrous car – nobody questions whether it is designed or not. But the wondrous person inside, oh no. Random events over millions of years ... ! *insert irony flag here*

Whose been watching the iRacing events being held by our favorite series, stars and cars while we're all in quarantine? https://www.nascar.com/news-media/2020/03/24/fox-sports-air-complete-enascar-iracing-pro-invitational-series/ CHARLOTTE, N.C. – Last Sunday, NASCAR, iRacing and FOX Sports teamed up to deliver the first-ever eNASCAR iRacing Pro invitational Series event. Today, FOX Sports is committing to coverage of the remainder of the season, beginning Sunday, March 29, at 1:00 PM ET live from virtual Texas Motor Speedway. Entitled FOX NASCAR iRACING, the races will be simulcast on the FOX broadcast network*, FS1 and the FOX Sports app. Races will be available in Canada through FOX Sports Racing. https://www.indycar.com/2020/indycar-challenge The INDYCAR iRacing Challenge, a virtual racing event featuring a full field of NTT INDYCAR SERIES drivers, continues Saturday, April 4 with the Virtual Honda Indy Grand Prix of Alabama presented by AmFirst beginning at 2:30 p.m. ET at Barber Motorsports Park. The event, which will last approximately 60 minutes, will be broadcast live on NBCSN. The NBC broadcasting team of Leigh Diffey, Townsend Bell and Paul Tracy will call the action. The pre-race activities will be highlighted by 2019 Miss Alabama Tiara Pennington singing the national anthem and NBA and Auburn University legend Charles Barkley giving the command to start engines. https://techcrunch.com/2020/03/20/formula-1-replaces-its-postponed-races-with-a-virtual-grand-prix-series/ Formula 1 had to postpone and cancel several races on its calendar due to the current COVID-19 pandemic. With races in Australia, Bahrain, Monaco, Vietnam and China already called off, and the Dutch and Spanish Grands Prix now postponed, the organization today announced that it would now host an esports series, the F1 Esports Virtual Grand Prix series, with a number of current F1 drivers alongside a number of other stars.

Blake Fuller want to brake the world record racing uphill on Pikes Peak on a Tesla model 3. The funny thing is he currently owns the record from a year ago on a Tesla model S. Covid19 has made things difficult but we will see I guess. Check out the YouTube channel Electric Performance dedicated on this.

F1 is criticised to be boring because of the lack of overtakes. Which is due to the aerodynamic disadvantage a car had when following another car. While I agree this aerodynamic problem needs to get adressed and I would like to see more overtakes, F1 is exciting if you know what to look for. The general rule to follow when watching F1 is to become a strategy engineer of a team or muiltiple teems simultaniously. No matter how boring and predicable and easy a race is for ...... Mercedes..... they too need to pay close attention to the lap times of their cars and their rivals and the weather and the tyre lifespan and speed of their car vs their rivals. And that takes effort. Try to be that guy. But Covid19 had to ruin it for this year. Nobody knows what is going to happen for the sport this year.

Not the best race to start this club off with, eh? I'm sick right now about Ryan Newman and I fear the worst. Still, congratulations to Denny Hamlin. I'm not the NASCAR fan that I used to be. I only watch Daytona and the Brickyard. I might catch another race during the season. If anyone else follows NASCAR more regularly, don't be shy about taking the lead in posting NASCAR discussion.