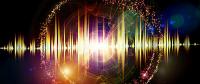 About This Club
Let's talk music. Do you like jazz, rock, classical? Do you love Bach but detest Beethoven? Have you found a new recording that resonates with you? Join, and let's talk music...
---
What's new in this club

Styx_Me

joined the club

Oh, there are so many... "Will you join in our crusade? Who will be strong and stand with me? Somewhere beyond the barricade Is there a world you long to see? Do you hear the people sing? Say, do you hear the distant drums? It is the future that they bring When tomorrow comes!"

When I was still a teenager, I used to have a diary. There´s hardly a page without some lines of a songtext in it. Sometimes I had a reason for writing it down, sometimes I was just listening to that song while writing and liked the text very much, etc. Are there lyrics you like very much (for whatever reason) - lyrics that move you, make you laugh, make you thoughtful, remind you of someone or something? Please write them down here - I leave it up to you if you´d like to add an explanation or not 😉

Let Hans Zimmer suck you in with his masterpiece "Supermarine".

Basarabye, performed by Brave Old World, a German-American klezmer band, is a Yiddish variation of the Jewish-Romanian doina. It is a weird and slightly nutty kind of happiness.

"I sing the light and all that lives there, I sing the colours and the words about us, I sing the pink evening dust. ... i sing he depth of the eye... I sing the thoughts and the emotions between them. I sing the surfaces, and their wrinkles. I sing our love, I sing the movie about us." This song, Filmen om oss (eng., The Movie About Us), was originally made for a documentary about the actress Ingrid Bergman. The singer and composer is Eva Dahlgren, a well known Swedish musician.

Pjdriver

joined the club

I have a wide musical interest. But for pop/rock I probably end at the 80s. I really love classical music, and fave is string quartets. I love chamber music and full orchestral pieces. Not so keen on choral works, and definitely no religious music. From the 60s onwards the great rock bands and prog especially. The Stones, The Who, the Kinks, Pink Floyd, Queen, Genesis, Man, Gentle Giant, Greenslade, so so many.

Every artist has at least 1 good song. For many, that's the only one, lol.

The RVW discs are excellent! Espeicially the Barbirolli conducted symphonies with the Hallé Orchestra. The recording of the Prokofiev is good, although I am not completely enamoured of Sting's narration and characterisations. The Overture on Hebrew Themes is wonderful, both recording and performance. The disc of Lennox Berkeley is well-played and superbly recorded and I am just 'getting into' the music. The trio for flute, clarinet and bassoon is delightful. Sir Arthur Bliss - nice recording but the music I will have to have a few listens to. Leó Weiner's music is new to me, but I enjoyed it very much. The sonatas are well-played and well-recorded. I haven't played Carmina Burana yet, (my wife doesn't enjoy such choral works) and we are planning an evening for Wagner so we can hear the entire at one sitting. All in all I am well pleased with my bargain purchases.

@coony77 Same really. When it comes to rock though, I'm also not as keen, but I like a few glam-rock and funk rock songs. Such as:

I like lots of music genres….guess it´s easier to name those I don´t like I don´t like Heavy Metal/Death Metal in general - but, to be honest, there are single songs I like. Also I´m not a big fan of country music - but the same thing here: There are particular songs I like, although they belong to this genre. I prefer rock, pop, disco, electro, funk, … but I also like classic. The point with classic music in my case is, that I just have to be in the mood for it. On the other hand, I can always listen to the others mentioned above.

Sounds fantastic. Were the recordings any good?

Katty

joined the club

I scour charity shops and such for bargain music cds, especially for classical music. A problem arises sometimes when the shop puts the classical discs on the bottom shelf and I can't get down to look - and if I did, I would never get up again! This week I picked up some good ones: Ralph Vaughan Williams symphonies 2 and 8 conducted by Barbirolli. RVW Fantasia on a theme by Thomas Tallis; Five Variants on Dives and Lazarus; Job - a Masque for dancing. Leó Weiner violin sonatas Lennox Berkeley chamber works (Berkeley Ensemble) Prokofiev Peter And The Wolf (narrated by Sting); overture on Hebrew themes; and the Classical Symphony Arthur Bliss violin Concerto and The Lady Of Shalott (ballet) Carl Orff Carmina Burana Richard Wagner Tristan Und Isolde (4 discs) Furtwängler's 1955 version (considered one of the top two versions!) Each cost me £1 only. Some great entertainment ahead with beautiful music.

This is a Jack Johnson song made with a refreshing lack of irony. Enjoy!

That's a fantastically skilled orchestra. They have a rare ability to make the music come alive.

Rinaldo, composed by Georg Friedrich Händel, was the first Italian opera written for the London stage. The premiere was at the Queens Theatre, Haymarket, 24 February 1711. This is an aria from the second act, sung but the character Almirena, addressing the Saracen king of Jerusalem. Here are two performances. One is by Albrecht Mayer, principal oboist of the Berlin Philharmonic, and Orchestra Sinfonia Varsovia. The other one is performed by Norwegian soprano Aksel Rykkvin and the Orchestra of the Age of Enlightenment. (Now, he is an equally skilled baritone.)

Of course I like "Stayin´ alive", but also "Secret love", "How deep is your love", "If I can´t have you", "Night fever", ...

https://www.youtube.com/watch?v=tAGnKpE4NCI https://www.youtube.com/watch?v=NChc__dH3jA https://www.youtube.com/watch?v=gYkACVDFmeg https://www.youtube.com/watch?v=U5bUmx-hk-c https://www.youtube.com/watch?v=aahViYznVTQ https://www.youtube.com/watch?v=GLvohMXgcBo AAAAAAAAAAAAAAAAAAAAAAAAAAAAAAAAHHHHHHHHHHHHHHH - Please stop me!!! So much happiness, I can´t stop…!

My wife and I saw Peter Gabriel in Munich a few years ago. The "So" tour. And a ballet to music by Frank Zappa at the wonderful opera house. Then 2 years ago we went to opera in Hamburg - Britten's. A Midsummer Night's Dream. Last year in Berlin we saw Queen. That was special. We used to holiday in Germany each year. Now our passports have expired, but there is plenty to see and hear in London!

That´s what makes me happy everytime I listen to it (only a few examples). You might be surprised - but there are also some "serious" songs that make me happy... https://www.youtube.com/watch?v=ho7796-au8U https://www.youtube.com/watch?v=zD8KvL1aFNQ https://www.youtube.com/watch?v=bx1Bh8ZvH84 https://www.youtube.com/watch?v=7wx4net_8gI https://www.youtube.com/watch?v=xScbUl_hKSA&list=PLhxMCMkDH7WtsMZcIdUcNFojAd7AvM1ra&index=3&t=0s https://www.youtube.com/watch?v=IeDMnyQzS88 https://www.youtube.com/watch?v=0RuAlyNclck

Yes, very easy - about 30 to 45 minutes by car (depending on the traffic) people from Reutlingen often go there for shopping on Saturdays... One of the best concerts I´ve visited so far was in Stuttgart - but it was not the Staatsoper, it was Phil Collins

@coony77 The Staatsoper Stuttgart have some nice upcoming concerts. Is Stuttgart easy to get to from Reutlingen?

I will go to a concert on March 28th - "A tribute to John Williams". It will be presented by our local Philharmonic Orchestra. I´m looking forward to this kind of concert. I have only attended pop/rock concerts so far...

That´s something I´ll never understand… And noone knows the answer...

coony77

joined the club

That sounds like a wonderful plan!